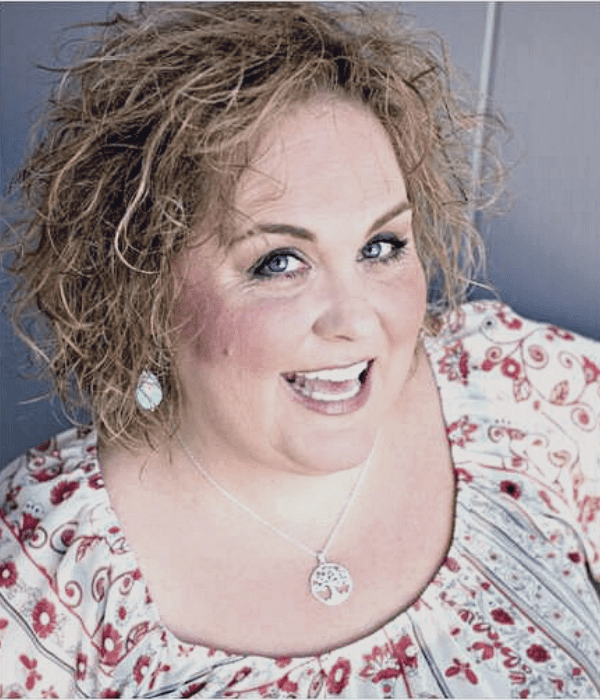 I'm an idea machine with endless ideas. What some see as nothing, I see as something. I'll do just about anything to avoid boredom and delight in unexpected discoveries. I dream simple, live happy, and love challenges that are focused more on understanding myself than on proving something to others.
For me, business is not just an income generator, it's a change generator; a catalyst for driving change in the world and supporting others in creating businesses that also drive change in the world.
I am able to view most things through many different lenses simultaneously and if something makes sense and has a practical use, I want to learn as much about it as I can. And then, I want to share my findings, perspectives, and insights with others. Hence the reason I started a blog. So, welcome to my blog. Browse around and enjoy!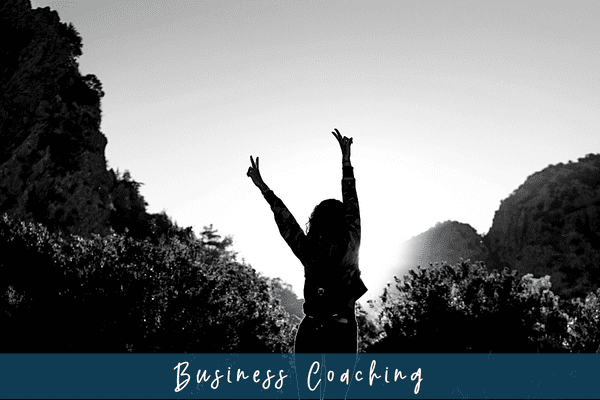 So, you've decided to hire a business coach. Now you're wondering "What can I do to make sure that I get the most out of business coaching?"
To help ensure your investment of time, money, and emotion in business coaching has an optimum ROI (return on investment,) I want to share these top tips on how to get the most out of your coaching.
Stay in the loop – Don't miss what's coming next!→ Employee To Self-Employed: Make Your Move Successful Let me be…
EXPLORE DEEPER →
Stay in the loop – Don't miss what's coming next!→ Transitioning From Employee To Business Owner It's story time! The…
EXPLORE DEEPER →
Stay in the loop – Don't miss what's coming next!→ The Solopreneur Business Model: The Hidden Challenges and Amazing Benefits…
EXPLORE DEEPER →
Stay in the loop – Don't miss what's coming next!→ New Affirmations To Build An Authentic Business Brand An authentic…
EXPLORE DEEPER →
This blog post is for those business owners who are so busy doing their thing that they've never really sat down to figure out exactly what stage they're in, or for those business owners who want guidance on the stages and what they can expect to see in each one.
EXPLORE DEEPER →
As a service-based business owner, you've probably heard the debate about selling time versus selling value. When you sell individual services (like a single Reiki session, or a single massage), you're selling your time. If you sell packages (like multiple massages, or a trio of sessions – massage, yoga, and counseling, you can sell your clients on the value – on what they get out of it (greater relaxation/better mental health? Something like that).
No matter how long you've been in business, there's always an opportunity to re-examine existing packages or create new packages.
EXPLORE DEEPER →
Creating a thriving business starts by defining your niche. It will set you up to achieve better results, quicker and with fewer costs.
Developing a well-defined niche can take trial and error. Don't stress over starting out with a broader niche and then narrowing it down as you work with more and more clients, it's very very common.
EXPLORE DEEPER →
3 Categories to Include in Your Business Budget and Why You Should Think of a Budget Different Way. In business, budget is not a dirty word. A budget is a tool that helps you to allocate your resources. A budget is a tool that helps you ensure your business' future.
EXPLORE DEEPER →
Developing your solopreneur business niche helps you focus your marketing. More importantly, it helps you focus your services so you can craft your expertise and create the greatest benefit to your clients.
By creating high-level benefits for your clients you create more value and more value compels higher fees.
EXPLORE DEEPER →
In the coaching industry, it has become common practice to offer free initial sessions. Most often these are called discovery sessions.
The "behind the scenes" strategy to these sessions is to help the client discover all the work they need to do on their life, business, or another area the coach specializes in. But, doe they work?
EXPLORE DEEPER →
Figuring out how to choose the right business name is a struggle most new business owners face.
One way to choose the right business name is to simply use your name as the business name. Or a variation of your name works too.
But, there are some instances when using your name is not the right business name.
EXPLORE DEEPER →
Stay in the loop – Don't miss what's coming next!→ Choosing My Business Name Was A Challenge Oh, man! Choosing…
EXPLORE DEEPER →
HERE ARE MY TOP 10 HOME BUSINESS BENEFITS:
Running your own business comes with many benefits. But, operating a home business has even more awesome benefits.
EXPLORE DEEPER →
Hello fellow Business Owners looking for a snazzy title, Business Owner is your title. Stepping out of Corporate America and into the world of business ownership means shifting.
And one of the first shifts business owners need to make is believing they need a title. As a business owner, Business Owner is your title. No other title is needed.
EXPLORE DEEPER →
Having the right business startup checklist is key to your success.
How do I know? Because not having the right one was my FIRST mistake.
EXPLORE DEEPER →
Stay in the loop – Don't miss what's coming next!→ Build Strong Client Relationships With The Power of Trust Strong…
EXPLORE DEEPER →
Stay in the loop – Don't miss what's coming next!→ Blog Content Is Powerful Marketing! Here Are 18 Topics Writing…
EXPLORE DEEPER →
Stay in the loop – Don't miss what's coming next!→ Building Your Remarkable Brand 10 Proven and Powerful Ways Building…
EXPLORE DEEPER →
In today's business world there is unspoken pressure to always be launching, always be growing, always be scaling, always be developing new and better products, programs, and offerings. From my own experience I know just how easy it is to get pulled in, sucked in, and stuck in this message and lose sight of why you started your entrepreneurial journey in the first place. I also know how hard it is to fight against this pressure, to feel the judgments of other women business owners. You just want to cave in and follow the crowd.
EXPLORE DEEPER →
If you don't have a content marketing plan in place for the year or you're finding that coming up with regular content is a struggle, this post will offer you a little inspiration.
EXPLORE DEEPER →
I see too many women business owners trying to do multiple marketing strategies. Starting more than one or two strategies at once ends with business owners saying, " I don't know how to market". Even the greatest strategy isn't going to work if you don't implement it beyond the surface.
EXPLORE DEEPER →
After owning my own business and coaching hundreds of women since 2006, I'm here to share with you ten bits of business wisdom. May these business wisdom bits provide you with inspiration, clarity, and direction in starting and managing your own business.
EXPLORE DEEPER →
Click through and uncover quick coaching questions to guide you in finding the best places to market your business.
EXPLORE DEEPER →
Business Testimonials are one of, if not, the best marketing tool. According to a B2B Content Marketing Report Survey, testimonials are more effective than any other type of content marketing.
Testimonials can gain the trust of potential clients and convert even the most reluctant into a client. Yet, new business owners often find getting testimonials to be a challenge. The fear of feedback is one of the most common fears of new business owners which is why I'm here to offer 7 ways to make getting testimonials not so icky.
EXPLORE DEEPER →
Feeling like your business is failing is no fun. Yet, having your business fail in the first year is not uncommon.
Read on to discover the five main reasons your new business is failing.
EXPLORE DEEPER →
Stay in the loop – Don't miss what's coming next!→ Why I Don't Set Big, Scary, And Audaciously Hairy Goals …
EXPLORE DEEPER →
After coaching with hundreds of business owners and operating my own business for 10+ years, I now have a clear philosophy for owning my own business.
The following principles provide me guidance in my decision-making and keep my mindset clear and focused on my priorities.
EXPLORE DEEPER →
Improve your business services using one of the greatest mindset tools, affirmations. Affirmations have the power to help you improve your business services, programs, and package offerings allowing you to increase your impact.
EXPLORE DEEPER →
I've long said that fear is not all bad.
In many ways, fear keeps us safe from harm. but sometimes fear gets confused on what's harmful and what's helpful.
EXPLORE DEEPER →
10 Things Climbing A Mountain With HubbyTaught Me
About Business, Goals, And Being A Leader
EXPLORE DEEPER →
For more than a decade (since 2006) I've worked with hundreds of women who own their own services businesses and face one very common challenge that I also experience. That challenge is talking with one's spouse about your business.
Sure it can be fun and easy to share with our husbands when we feel confident, are making money, our clients are successful.
But what about those times when we feel like nothing we do is right, our clients aren't satisfied with our service, we lose a client to someone else?
EXPLORE DEEPER →
Numbers Don't Tell Your Success Story If You're Tracking the Wrong Ones
Numbers are important for business growth and every business owner looks at social media followers, newsletter subscribers, and website visitors, and points to those as indicators of success. BUT —
The truth is this: Female business owners are comparing themselves to others using the wrong "numbers" and then setting goals around those wrong numbers.
EXPLORE DEEPER →
You can be the best business owner on the planet and the best at what you do, but if you don't have a great client experience from the start, it may be a struggle to keep them coming back.
A positive client experience is what
will keep clients coming back for
more services and can drive referrals.
EXPLORE DEEPER →
I'm a big believer that celebrating is motivating. I also believe that taking the time to recognize the awesome things that happen each week generates momentum.
As Business Owners, we often need to be reminded that we don't always have to accomplish huge things to move forward. It's the little things, over time, that make the biggest impact.
EXPLORE DEEPER →
Having Client Contracts of Understanding and Financial Agreements is essential to your business success. Contracts not only provide structure to your business — they also save your relationships.
EXPLORE DEEPER →
Having a client prep form can improve the value of your services. When it comes to building a relationship with a new client, service providers and their new clients benefit from a bit of preparation.
EXPLORE DEEPER →
In the business world, I hear "charge your worth" often, it's like a hidden rule. An automated response. A very ego attractive marketing message. And quite honestly, I'm afraid is doing more harm than good. And I once believed it wholeheartedly but I'm not buying into anymore.
EXPLORE DEEPER →
Money is an important topic for women who own their own businesses.
We all need it, we all spend it, and we all want to make it. But what is your meaning of money, beyond just what you're doing with it day-to-day?
A while back, the meaning of money came up in various ways in my coaching business. So, I started to reflect on my meaning of money and realized I'd never put any effort into defining it.
EXPLORE DEEPER →
Because I believe in transparency in business is important, I'm parting the curtains and taking you behind the scenes into my life. Buckle in because, it's going to be raw, real, and not so "rose-colored glasses."
EXPLORE DEEPER →
A client recently ask me, "Erin, what's your BIG DREAM?" Little did she know she was asking me an awesome coaching question. A question that made me think, ponder, and consider while also pushing me to put into words what it is I want from my business and my life.
Who knows, maybe your BIG Dream and my BIG Dream have some things in common?
EXPLORE DEEPER →
COACHING │ EDUCATION │ DESIGN │ DEVELOPMENT │ INSPIRATION
CONTACT
erin@coacherin.com
(602) 499-4825

don't miss what comes next
WEBSITE DESIGNED AND DEVELOPED BY COACH ERIN
© 2003-2022 - IT WILL BE LLC./COACH ERIN